Russia and Iran to boost transactions in national currencies – official
11.02.2023 23:09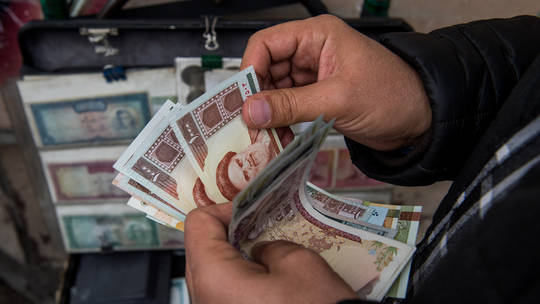 Getty Images / Ali Mohammadi/Bloomberg
Moscow and Tehran intend to further increase the share of their national currencies in mutual settlements, Russia's Deputy Foreign Minister Andrey Rudenko said on Friday, adding that the sides have been strengthening cooperation in the banking sector.
"We will continue to work with Iran, stimulating trade operations in national currencies. In 2021, the share of settlements in national currencies exceeded 60%. The positive trend continued last year," Rudenko told Interfax news agency.
He noted that interaction with Iran through central banks and credit institutions has been also actively developing.
"At the end of January, the creation of a direct communication channel between Russian and Iranian banks was fixed on paper through the synchronization of national financial messaging systems, which are the SPFS and SEPAM," the diplomat said. The move would allow cross-border transactions without using the Western financial messaging system SWIFT.
Cooperation between Russia and Iran accelerated last year amid Western sanctions on the two countries. Throughout 2022, the countries reached a number of agreements expanding cooperation, from barter supply deals for Iranian turbines, spare parts and aircraft equipment, to contracts for the joint construction of natural gas pipelines.
Trade between Moscow and Tehran surged by 15% last year, reaching $4.6 billion, official data shows. The Islamic Republic has recently signed up to the Russia-led Eurasian Economic Union (EEU), which ensures the free movement of goods, services, and capital between member states.