Russia redirecting oil away from EU – official
02.05.2023 10:46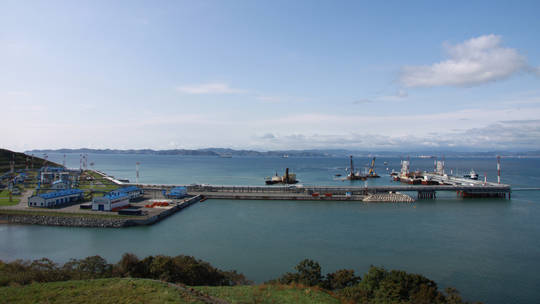 Sputnik / Svetlana Majorova
Russia will reroute more than 60% of its oil and petroleum products exports from the EU to Asia this year, Deputy Prime Minister Aleksandr Novak revealed on Thursday.
Russia has been diversifying its energy supplies in response to Western sanctions after the EU stopped accepting the country's oil transported by sea. In December, the EU, G7, and allied countries imposed an embargo and a $60-per-barrel price cap on Russian crude. Similar restrictions were introduced in February for exports of petroleum products.
Of the 220 million tons of crude and refined products previously destined for the EU, Russia will reorient 140 million tons to Asia, Novak said, adding that "about 80-90 million tons will remain in the West."
Earlier this year, Novak noted that in 2022 Russian oil exports had increased by 7.6% to 242 million tons with crude output reaching 535.2 million tons, 2% more than in the previous year. In order to divert energy supplies to 'friendly countries' Russia increased transportation via its major Far Eastern port of Kozmino. As a result, deliveries to countries in the Asia-Pacific region rose to 42 million tons per year.
Exports of crude and petroleum products surged 42.8% in 2022 compared to the previous year and were worth $383.7 billion, data from Russia's Federal Customs Service showed.
The volume of oil shipments to India alone rose by 22 times in 2022, according to Novak. Russia also was China's top oil supplier in the first two months of 2023, with delivery volumes in January-February surging 23.8% year-on-year.