Moscow conducts major 'retaliation strike' on Ukraine
09.03.2023 15:03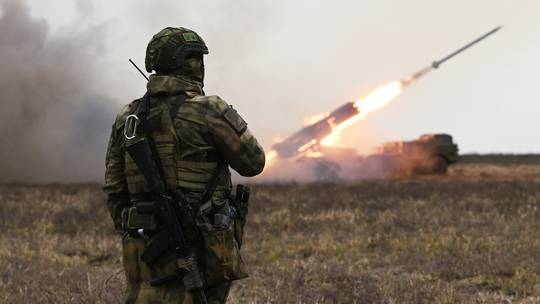 Sputnik / Alexey Maishev
Russian forces have delivered a massive missile strike on Ukraine's military infrastructure as retaliation for Kiev's terrorist attack on Bryansk border region earlier this month, the Ministry of Defense said on Thursday. It added that all assigned targets had been hit.
In a statement, the ministry said that the attack involved "high-precision long-range air, sea, and land-based weapons, including the Kinzhal hypersonic missile system." The latter has a range of more than 2,000 km.
"The massive retaliation strike" hit key elements of Ukraine's military infrastructure, defense industry complexes as well as energy facilities that contribute to their operations, it stated. "The mission has been accomplished. All assigned targets have been hit," the statement added.
The ministry went on to say that the barrage destroyed attack drone bases and disrupted the transportation of reserves and foreign weapons. The attack also disabled production facilities used for repairing military equipment and ammunition production, it claimed.