Prigozhin plane crash: What we know so far
24.08.2023 09:12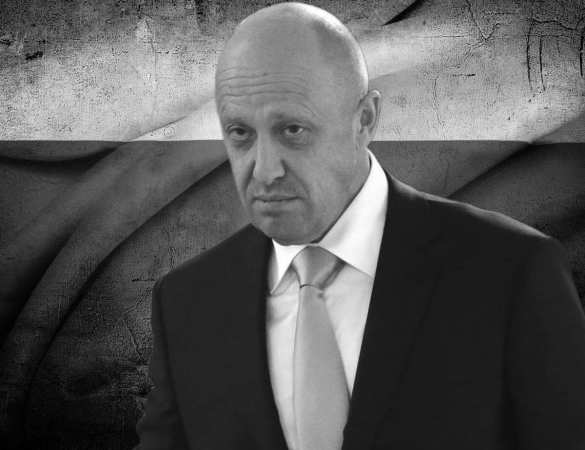 Russian authorities have confirmed that a private jet with Wagner Group founder Evgeny Prigozhin listed as a passenger crashed between Moscow and St. Petersburg on Wednesday, killing all on board.
1. What details have been confirmed?
The Russian Emergencies Ministry confirmed that the jet plunged to the ground in Tver Region, and that all three crew and seven passengers on board were killed. The ministry said that the jet, an Embraer 135BJ Legacy 600, was traveling from Moscow to St. Petersburg at the time of the incident.
Rosaviatsiya, the Russian federal air transport agency, said that Prighozhin was on board, along with several high-ranking Wagner commanders.
2. Was the crash caught on camera?
Several short clips of the crash have circulated on social media. Videos published by the Mash and Baza Telegram channels appear to show the jet plummeting toward the ground in a seemingly uncontrolled spin, leaving behind a trail of black smoke. It is unclear from the clips which part of the aircraft had caught fire.
Other clips purportedly shot at the crash site show flaming wreckage strewn across a grassy clearing.
3. Is Prigozhin definitely dead?
Although Rosaviatsiya listed Prigozhin's name among those aboard, it did not explicitly pronounce the Wagner chief dead. As of late Wednesday evening, Russian officials said that they had recovered eight bodies, though none had been named by that time. All were described as badly burned.
Some Russian outlets identified the plane's tail number as RA-02795, which is believed to belong to Prigozhin. According to flight-tracking site FlightRadar24, a second plane linked to Prigozhin with the tail number RA-02878 departed Moscow shortly after the first, but returned to land after news of the crash broke. None of these reports have been officially confirmed.
4. Who else was on board?
In addition to Prigozhin, Rosaviatsiya said Dmitry Utkin – a former Russian special forces operator and alleged co-founder of the PMC – was also traveling on the jet, as was Valery Chekalov, whom the US considers to be the deputy head of Wagner. The remaining passengers listed were Sergey Propustin, Evgeny Makaryan, Alexander Totmin, and Nikolay Matuseev, identified by Russian news outlets as Wagner.
5. Who is Evgeny Prigozhin?
A successful businessman in the catering industry and a confidant of Russian President Vladimir Putin, Prigozhin founded the Wagner Group, a private military company (PMC), in 2014. Although the Wagner Group was founded in 2014 and took part in hostilities in the formerly Ukrainian Donbass region, Prigozhin refused to confirm his role in the company until last year.
Wagner troops have operated in multiple African countries and in Syria, where they reportedly clashed with US forces in 2018.
With his troops fighting in the months-long battle for the city of Artyomovsk (known as Bakhmut in Ukraine), Prigozhin made regular statements to the media and publicly feuded with the Russian Defense Ministry earlier this year, accusing top officials of mismanaging the conflict and denying him adequate ammunition.
6. How did Wagner's mutiny play out?
Prigozhin claimed in June that Russian forces shelled a Wagner field camp, where the PMC's troops had been resting and rearming following the capture of Artyomovsk the previous month. The Wagner founder then announced that he would lead his forces in a march on Moscow to remove allegedly corrupt military officials.
Putin described the mutiny as a "stab in the back" and promised "decisive actions" to restore order. However, less than a day after it began, the rebellion was defused thanks to mediation by Belarusian President Alexander Lukashenko. Prigozhin agreed that the men who took part in the mutiny would be redeployed to Belarus, while those who refused would be incorporated into units under the control of the Russian Defense Ministry.
After two months of silence, Prigozhin released a video – apparently filmed in Africa – on Monday. In the clip, he said that the Wagner Group had reopened recruitment, and was conducting "reconnaissance and search activities" against "ISIS, Al-Qaeda, and other bandits" across the continent.