Putin, Raisi Discuss Enhancing Cooperation in Political, Economic Spheres
12.11.2022 22:53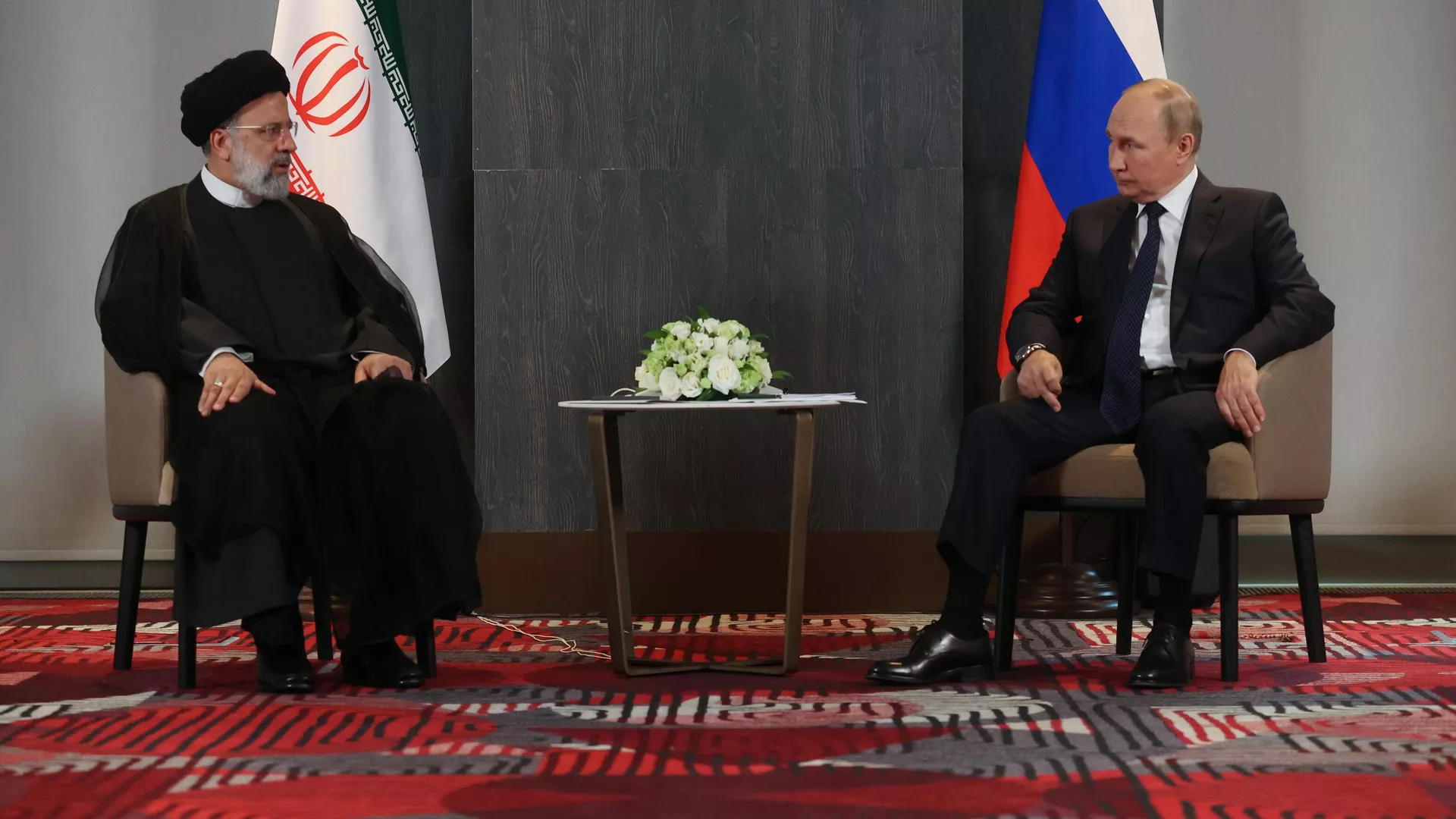 Sputnik / POOL
Russian President Vladimir Putin and his Iranian counterpart, Ebrahim Raisi, discussed various issues on the bilateral agenda, focusing on bolstering cooperation in political and economic spheres, including transport, during a phone conversation on Saturday, the Kremlin said.
"A number of pressing matters on the bilateral agenda were discussed, with a focus on strengthening further cooperation in political, trade and economic fields, including transport and logistics," the Kremlin said in a statement.
The presidents also agreed to intensify contacts between the relevant Russian and Iranian agencies.