Russian Foreign Ministry Says Grain Deal Fails, West Sabotaging Russian Part of 'Package'
03.03.2023 11:51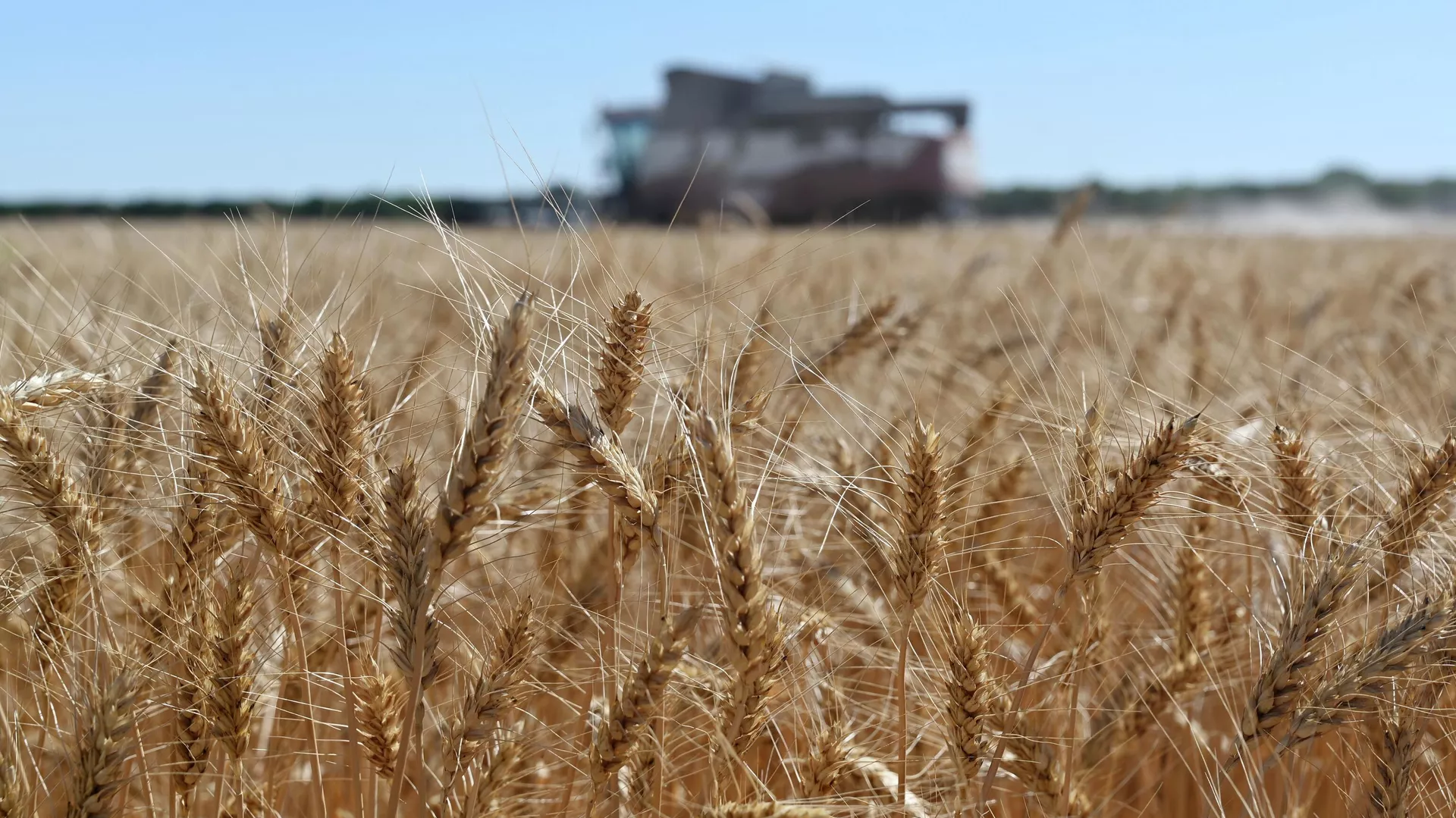 AP Photo
The West is "burying" the humanitarian initiative of UN Secretary General Antonio Guterres by sabotaging the implementation of the Russian part of the "package," the Russian Foreign Ministry said, commenting on the Istanbul agreements on food and fertilizers.
"We have to state that the 'package' of agreements proposed by Antonio Guterres and signed in Istanbul on July 22, 2022, does not work. The main problem is the sabotage of the implementation of the Russia-UN Memorandum by Western countries," the ministry said in a statement.
"It is obvious that the Americans and Europeans do not care about the countries in need and efforts of the UN, which they have long and stubbornly been trying to turn into an obedient tool for serving their political goals."
The ministry stressed that "it's time to stop playing the food card."
"The lion's share of grain from Ukraine goes to the European Union at dumping prices for fodder, and not to the poorest countries. Russian agricultural exports are openly obstructed, no matter how the Europeans and Americans convince everyone of the opposite, they are used to telling lies. The West shamelessly buries humanitarian 'package' of the UN Secretary General," the statement says.
The ministry added that "speculation is growing in media" about the extension of the Black Sea Grain Initiative as the end of the deal is approaching after the extension for another 120 days in November.
"At the instigation of Kiev and Washington, the thesis is being actively promoted that the initiative should not only be preserved in the existing parameters: three ports — Odessa, Chornomorsk, Yuzhny — for 120 days with the possibility of extension for a similar period if the parties — Russia, Turkey, and Ukraine — do not object, but extended in time and scope - immediately for a year with the inclusion of additional ports," the ministry said in the statement on the website.
The ministry said that only a part of the "package" is being implemented in practice — on the export of Ukrainian food — and it is being implemented "far from the stated humanitarian goals."
Officials further noted that "in fact, we are talking about servicing the commercial grain exports of Ukraine," adding that over 23 million tonnes of food products have been transported from Ukraine to high-income countries (47%), primarily the European Union, and to countries with above average income (34%) since August 1, 2022. The share of supply to the countries in need was only 2.6%, the statement read.
The ministry added that "without any remorse, they keep silent about the fact that Kiev continues to block the resumption of operation of the Tolyatti-Odessa ammonia pipeline for purely political reasons."
According to the statement, the progress in the implementation of the Russia-UN memorandum on the normalization of agricultural exports tends to zero due to "the Westerners' stubborn unwillingness to recognize the second part of A. Guterres' 'package' and the continuation of sanctions restrictions by them."