Syria reveals its stance on new Russian territories
16.03.2023 15:32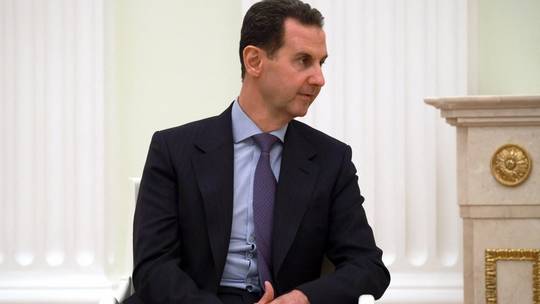 Vladimir GERDO / SPUTNIK / AFP
Syria considers four former Ukrainian territories to be part of Russia after they overwhelmingly voted to join the country in referendums last autumn, President Bashar Assad stated on Thursday.
Speaking to RIA Novosti news agency, the Syrian president was asked whether Damascus recognizes Russia in its new borders, which include the Donetsk and Lugansk Republics, as well as the Kherson and Zaporozhye Regions.
"Of course. I say that these are Russian territories, and even if the war had not happened, these are historically Russian territories," Assad replied.
The Syrian leader insisted that Damascus had in fact recognized the four former Ukrainian territories as parts of Russia even before they officially became such. "This issue has been clear to us from the very beginning, and we will not waver in our position," he pledged, describing Syria's stance on the matter as "clear and adamant."
"We have conviction on this issue, not only for the sake of friendship with Russia, but also because these territories are Russian," Assad noted, adding the areas are populated by Russian citizens, while "the facts on the ground indicate that this is Russian land."
Neither Ukraine nor Western countries have recognized the referendums, dismissing them as "sham" and "illegal."
Assad made his remarks during his visit to Moscow, during which he held three hours of talks with Russian President Vladimir Putin. The Syrian leader voiced support for Moscow's military operation against Ukraine and thanked Russia for its aid in coping with the recent earthquakes in Syria.
Damascus has also recognized Crimea as part of Russia. The peninsula chose to join the country in a referendum after a Western-backed coup in Kiev in 2014. Ukrainian officials have on numerous occasions stated that they intended to take back the peninsula.
The close Syria-Russia partnership dates back to the Soviet era. In 2015, Russia started a military intervention in the Middle Eastern country at the request of Damascus, to help the government fight terrorists. Moscow helped defeat Islamic State (IS, formerly ISIS) and the collection of militias and Western-backed terrorist groups opposing Assad's government.