Ukraine threatens more attacks on Crimea
23.08.2023 10:34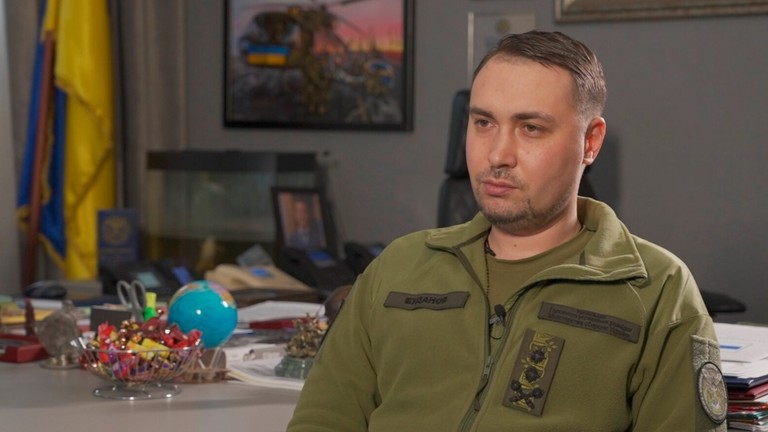 Photo: Wikipedia
Kiev is preparing another attack on Crimea in the next several days, Kirill Budanov, head of Ukrainian military's Main Intelligence Directorate (GUR), told reporters on Tuesday.
In an interview with the Ukrainian outlet ITV, Budanov claimed there were "a lot of people on the peninsula who are eagerly anticipating" the return of Ukrainian rule, and that Kiev needs to "instill confidence" among them.
"That is why initiatives like the Crimean Platform are crucial. This involves resistance in the temporarily occupied territories and the removal of occupiers from our Crimea. Our actions are apparent now, with more to come in the next few days," Budanov said.
The 'Crimean Platform' is an initiative of President Vladimir Zelensky's government, which seeks to portray Russia as the "occupier" and oppressor of Crimean Tatars. Residents of the peninsula had voted overwhelmingly to rejoin Russia in March 2014, shortly after the US-backed coup installed a government of Ukrainian nationalists in Kiev.
Budanov's comments about "apparent" Ukrainian actions appeared to be a reference to last week's admission by the SBU security service chief, Vasily Malyuk, that the July 17 attack on the Crimean Bridge was carried out by Ukrainian sea drones. Malyuk sent footage of the drone attack to CNN and other US outlets, calling the drone 'SeaBaby' and promising more strikes to come.
Ukraine has stepped up its attacks on Crimea in recent weeks, targeting the bridge from Taman to Kerch with air and sea drones as well as long-range missiles provided by the West. In the last week alone, Russian air defenses thwarted an attempted missile strike on the bridge and downed 20 drones aimed at the peninsula.
Moscow has shrugged off the attacks as an attempt by Kiev to distract from its failures on the battlefield. The much-heralded offensive, launched in early June, has so far failed to breach the Russian lines in Zaporozhye, and cost Ukraine over 43,000 troops and nearly 5,000 pieces of heavy equipment, according to the Russian Defense Ministry.
Some US officials, speaking to CNN on condition of anonymity, seconded Moscow's assessment. The drone attacks may have intended to unnerve Russia, but are "not doing anything decisive," one senior Pentagon official told the outlet last week. "And it would probably be better for everyone for them to just focus on the counteroffensive."