German-made drone used to attack Russia – media
12.09.2023 11:53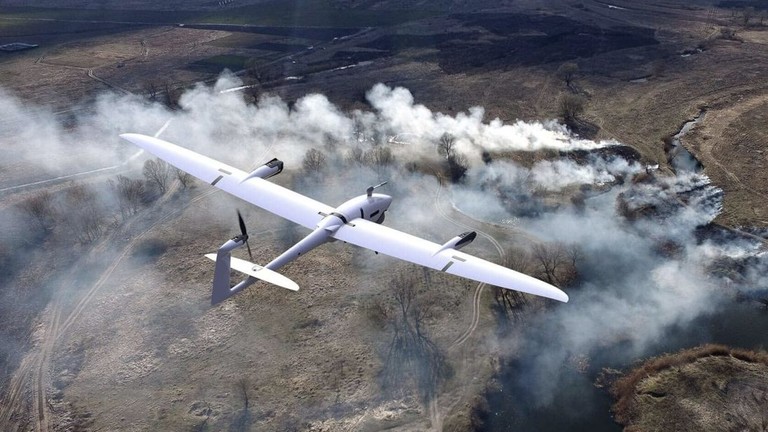 Photo: Quantum-Systems
Ukrainian forces have reportedly utilized a German-made drone on Russian soil for the first time, deploying the unmanned aerial vehicle (UAV) in a failed attack in Bryansk Region.
A mid-range Vector drone, made by Quantum-Systems, was shot down on Sunday during an attempted attack in the Novozybkov district, according to a report by Russian online media outlet Mash. The report didn't identify the intended target.
The Vector was the second of three drones used for attacks in Bryansk, bordering northeastern Ukraine, on Sunday morning. The first dropped explosives on the Druzhba transit station, damaging administrative buildings, cable lines and switchgear rooms. The other drone dropped fragmentation grenades on the village of Krucha, Mash said, without identifying its source.
With its long-touted counteroffensive foundering in Donbass, Ukraine's military has ramped up drone attacks on civilian targets in Russia in recent weeks. One such "terrorist attack" was foiled on Friday, when three Ukrainian UAVs were intercepted in Bryansk Region, the Russian Defense Ministry said. A Ukrainian drone also was shot down over Belgorod Region earlier in the day.
Germany's government ordered 300 Vector drones earlier this year as part of NATO's campaign to arm Kiev against Russian forces. The Vector is made of reinforced carbon fiber and is touted for its ability to operate silently and in harsh weather conditions on surveillance and reconnaissance missions. It provides real-time HD video transmitted to the operator through an encrypted data channel.