How Terrorism Came Back to Turkey
22.01.2016 13:17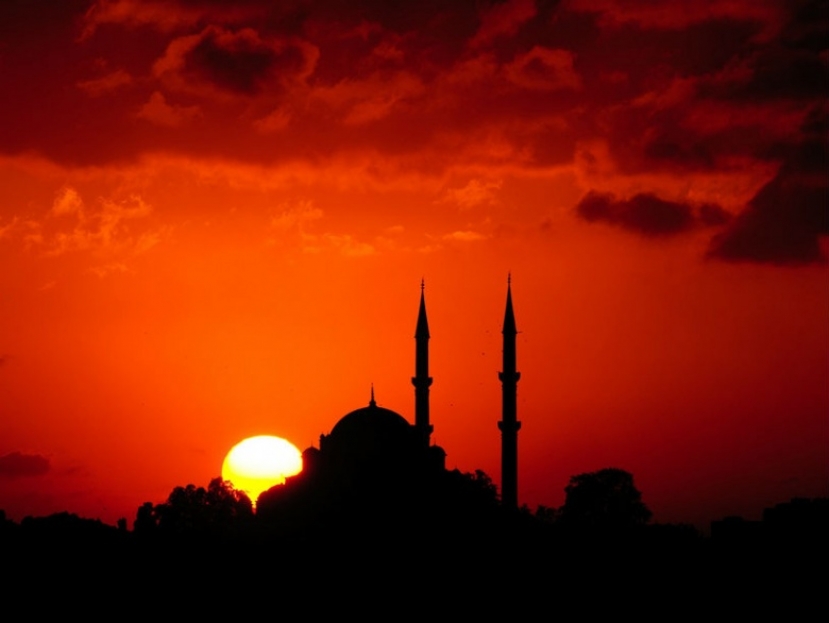 A suicide bomber identified as an Islamic State (IS) militant killed ten tourists and wounded fifteen others in Istanbul's historic Sultanahmet neighborhood on Tuesday. The attack was the third IS-linked suicide bombing in Turkey in the last six months. But Turkey's terrorism problem extends beyond the Islamic State. The country is now exposed to myriad enemies from a range of radical ideologies.
Tuesday's IS suicide bombing, much like the previous two IS attacks, was unfortunately predictable. For more than four years, since the outbreak of the Syrian civil war, Turkey turned a blind eye to the jihadists operating along its Syrian frontier. Ankara allowed jihadists to exploit the border as part of itsstrategy of toppling Syrian dictator Bashar al-Assad and stifling Syrian Kurdish nationalist efforts. Two years ago, the Islamic State began to exploit the border as well. But Turkey was late to acknowledge the growing threat. By the time Ankara stepped up security, IS had already taken control of two Syrian border towns and entrenched itself deep into Turkish territory,including Istanbul and Ankara.
Turkey was able to keep a lid on the problem for four years. But Ankara's luck ran out in July 2015, when an IS-linked suicide bomber killed thirty-two in Suruç, a Turkish town near the Syrian border. After sitting on the sidelines of the global effort against the Islamic State, Turkey finally declaredwar against the jihadist group on its border. Less than three months later, twin suicide bombs exploded at a peace rally in Ankara, killing over 100 and becoming Turkey's deadliest attack.
But IS is only one of Turkey's terror threats. Responding to Tuesday's attack, Turkish President Recep Tayyip Erdoğan warned that Turkey was also threatened by the Kurdish nationalist Kurdistan Workers' Party (PKK), its Syrian affiliate the People's Defense Units (YPG) and the Marxist Revolutionary People's Liberation Party–Front (DHKP-C), and that he saw little difference among these enemies of the state.
Kurdish nationalists have long threatened Turkish national security, and the Syria conflict has arguably emboldened the Kurds, particularly on the Syrian side of the border. But the conflict with the Kurds was one that was, until recently, believed to be over. The AKP, recognizing Turkey's terror problem could not be resolved solely by military means, had launched a "Kurdish opening" in 2009 to expand the cultural rights of Kurds, and entered peace negotiations with the PKK in 2012.
These efforts were part of broader policy known as "zero problems with neighbors" promoted by then foreign minister and now Prime Minister Ahmet Davutoğlu. The policy was intended to establish better ties with all of Turkey's neighbors. For years, Turkey's uneasy relations with Iran and Syria had contributed to PKK militants establishing their operational bases in thosecountries and Iraq. In seeking better political and economic ties with its neighbors, Ankara's aim was to increase security cooperation with these governments, too.
But "zero problems" has run its course. Thanks to the ill-advised foreign policies of Erdoğan and Davutoğlu, Turkey's problems with its neighbors have reached a zenith. As a result of the war that Ankara helped to prolong through its ill-conceived border policies, the Kurdish YPG and the jihadist Islamic State have taken over swaths of the Syrian border, meaning they are now Turkey's new neighbors. News reports now reveal that Tuesday's attacker recently entered Turkey from Syria. In other words, Turkey's border policies are no longer merely exacerbating the war in Syria. They are coming back to haunt Turkey, too.
By aligning itself with the Muslim Brotherhood and like-minded opposition groups in Syria at the onset of the uprising in 2011, Turkey now finds itself on the outs with Egypt as well as Israel. Meanwhile, the choice to topple Assad has put Turkey directly at odds with aspiring regional hegemon Iran andaspiring world power Russia. Turkey even shot down a Russian jet in November, sparking a full blown economic war between the two countries. The plane incident further prompted Moscow to throw its weight behind the YPG as a means to undermine Turkish regional interests. All the while, IS terrorism has become the deadliest threat to Turks, killing more civilians in the last year than any other terror group, including the PKK.
Turks have expressed frustration, both with Tuesday's attack and with the broader breakdown of Turkey's foreign policy across the region. But the ruling Justice and Development Party (AKP) refuses to acknowledge its role—let alone take responsibility—for its risky policies and security failures. In keeping with its draconian media policies that have earned it the scorn of watchdog groups worldwide, Ankara issued a media ban soon after Tuesday's attack, as well as a ban on tweeting about the incident. Erdoğan then allocated a mere forty-four seconds to addressing the suicide attack in his speech to the nation, while taking ten minutes to lambast Turkish academics who have been critical of his government's heavy-handed crackdown in Kurdish-populated towns.
On one score, Erdoğan was absolutely correct. Tuesday's attack could have been carried out by any number of terrorist groups. The threats Turkey now faces are indeed manifold, but many are born out of Ankara's own recklessness.