Israel strikes targets in Syria – media
12.03.2023 22:14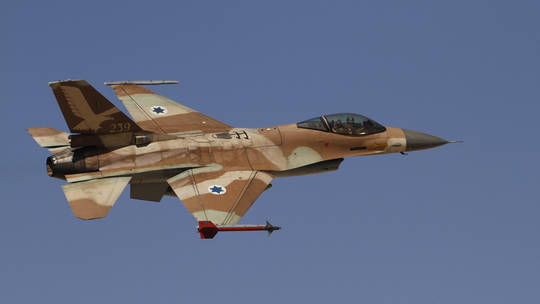 Getty Images/Ofer Zidon
Israel fired several missiles against neighboring Syria on Sunday morning, the state-run Syrian Arab News Agency (SANA) has claimed. Three Syrian service members reportedly sustained injuries as a result of the strike, with unspecified material damage inflicted as well.
The article quoted an anonymous source as describing Israeli "bursts of missiles from the direction of northern Lebanon, targeting some sites in the countryside of the Tartous and Hama provinces."
According to SANA, at least some of the incoming rockets were intercepted by Syrian air defenses
Meanwhile, the Britain-based Syrian Observatory for Human Rights claimed that "two pro-Iran fighters were killed and three Syrian soldiers were wounded" on Sunday morning. The watchdog also alleged a "scientific research center" was located in one of the targeted areas, as quoted by the news agency AFP.
The alleged missile strike comes less than a month after a deadly attack on Damascus in mid-February, which local media claimed was launched from the Israeli-occupied Golan Heights toward the Syrian capital.
While most of the missiles in the February attack were intercepted, at least one hit a residential building, claiming the lives of several civilians, Sana reported at the time. The death toll ended up reaching five, including one service member. Fifteen were reportedly injured, all of whom were allegedly civilians.
The attack came not long after a series of devastating earthquakes hit northern Syria.
In keeping with its policy, the Israel Defense Forces has not commented on the attack. Israel is believed to have carried out hundreds of strikes on Syrian territory since 2011. Damascus, in turn, has repeatedly protested the raids as a violation of its sovereignty.