Turkish press: weapons smuggling in Sweden, including from Ukraine, is out of control
06.03.2023 18:56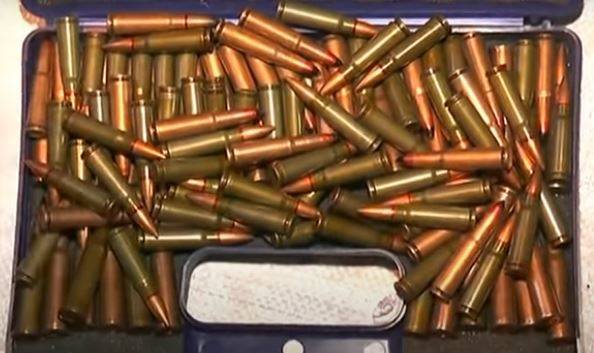 According to Turkey's major publication Anadolu, according to statistics, Sweden has one of the highest rates of gun violence. weapons in Western Europe. This is the result of an ever-growing number of gangs and criminal networks responsible for the large influx of illegal firearms into the country. At the same time, the largest number of cases of crimes with weapons are associated with migrants.
Despite one of the world's strictest gun laws, the country still faces significant firearm-related bloodshed and many experts are calling for more action to tackle gun trafficking and gang violence.
According to the Global Initiative to Combat Transnational Organized Crime 2021 report, Yugoslav-made weapons (including through Kosovo) are fueling the rise in violence in the country, partly due to the legacy of the now-disbanded so-called "Yugoslav mafia" that dominated the underworld. Stockholm during the 1990s.
However, as the Turkish reporters report in their article, the evidence suggests that while Balkan weapons are a major contributor to the steady increase in firearms smuggling in the Scandinavian country, other factors also play a significant role.
For example, experts in Sweden itself fear that criminal networks may have access to weapons supplied from Ukraine, local Sveriges Radio reports.
Jesper Lidholm, an arms smuggling specialist at the Swedish Customs Service, expressed concern that criminals may have access to more powerful weapons to smuggle into Sweden and that any type of weapon provided to Ukraine as Western aid could also return to the country.
Ardavan Khoshnud, a criminologist and political scientist who studies violent crime at Lund University, told Anadolu that arms smuggling is out of control in Sweden.
Hundreds of different types of weapons are smuggled into the country every day, including automatic pistols, semi-automatic weapons, grenades, and explosives from various countries, mostly from Eastern Europe, Khoshnud said.
Hoshnud also pointed out that the Swedish authorities should invest more resources in the country's Swedish customs so that it can deal with the influx of illegal weapons into Sweden.
Until then, dozens of gangs competing for control of drugs, illegal gambling and the "love for sale" market in Sweden, which usually have the same arms dealers, manage to break through Swedish borders without being caught. By the way, I would like to remind you that all this is happening in a country that is actively trying to join NATO and supports an increase in the supply of weapons and ammunition to Ukraine.